fragrance tour, part 3
Completing the tour of my colognes and eau de toilettes, in the order they're lined up on my shelf.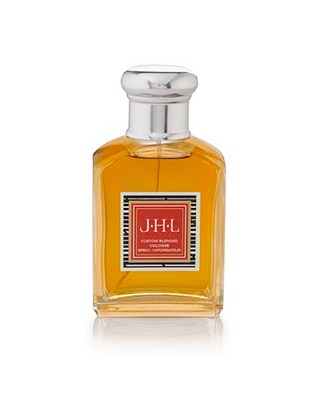 Estée Lauder
for
Aramis
JHL
It's hard to adequately express my feelings about JHL. A lifetime of special occasions, great outfits, and extraordinary ordinary days have distilled themselves into this fragrance, and flood me every time I wear it. It's perfect for black tie, perfect for a slamming suit, perfect for exuding sumptuous splendor. It's also a triumph of marketing. When I was in high school I noticed immediately that it smelled exactly like Cinnabar, a perfume marketed for women. All they did was change the label and sell it to a whole new customer. But labels, though they most certainly mattered to the men and women who bought them, don't matter to me as much as this great scent: bergamot, cinnamon, orange, and sandalwood smells combine into something immediately recognizable and unlike anything else I have.
WORN SINCE: 1983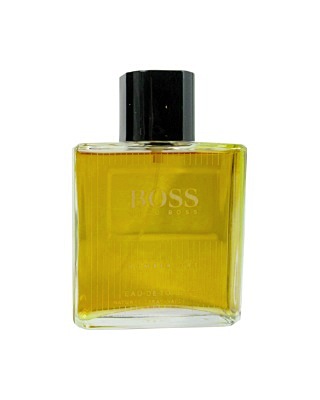 Hugo Boss
Boss
Unbelievably pungent when you first put it on, but elegant and confident and broad-smiled. It mellows to a still-sharp but distinctly honeyish and tobaccoey smell. Perfect for those giant Italian suits we all wore in the mid-90s, and still perfect for a slamming outfit and an evening out.
WORN SINCE: 1993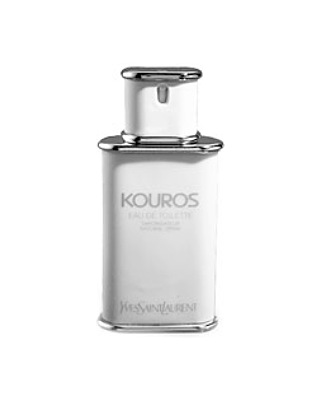 Yves Saint Laurent
Kouros
This is the lyrical, flawless big hitter. I liked this on other guys, but it always smelled like sweat on me, until one fine day in about 1988 when it didn't. Bought it immediately and have loved it ever since. Mossy and incensy, with some sort of powdery spice in there that lifts it a bit, it's clean and sporty enough to wear on an active day, but it absolutely shines with a black tie. Sophisticated, manly, modern, and utterly sexy.
WORN SINCE: 1988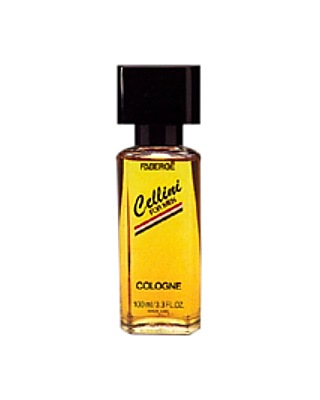 Fabergé
Cellini
One of my first cologne enthusiasms. With an extremely well-balanced blend of wood and herbs and amber and spices, surrounded by a resinous warmth, it's a perfect fit for brisk fall weather and its fashions. They discontinued it in the late 80s; I parsimoniously stretched and stretched my last bottle; just a few years ago I found a rare bottle and snatched it up. So thrilled to be wearing it again regularly.
WORN SINCE: 1981
Looking over what I've had to say about each of these colognes, I realize that, although I don't go for the same type of scent every time as some guys do, going instead for a broad variety, there is indeed something in common: each of these is distinctive. Although I've occasionally worn Drakkar Noir and Obsession and Cool Water and Nautica, those scents that overtook and overtake the college dorms every Friday night, the typical citrus guy cologne never really did it for me. I've always enjoyed things that are warmer, or spicier, or crisper: things that are -er, things that are just a bit offbeat. Certainly none of the above are all that hard to find, or horribly expensive, or even less than popular. They just each have a distinctive personality to bring to a situation.