farewell miz oliver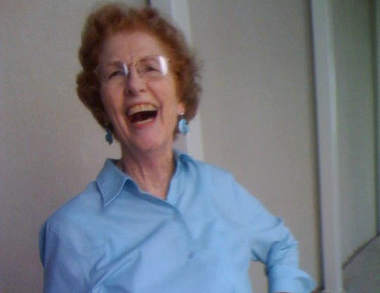 In 80 and 81, I was in middle school. Every Wednesday, we would pile into Jay Victory's van and carpool to Amory Oliver's Dance Studio, where we foxtrotted to the Bee Gees, two-stepped to George Strait, and cha-chaed to Santana.
The girls would be seated along the wall. The boys would walk by to choose partners; then for the next dance the boys would line up and the girls would choose. If you were seated, you looked at the parade of choosers, knowing you were being evaluated and wondering who would deem you suitable; if you were the chooser, you walked and walked, wondering whether you were passing up your best choice or whether a better one was down the way. It was a mortifying and thrilling microcosm of dating and relationships, a one-minute picture of the next 20 years of my life.
The fact is that you are being evaluated, and you may as well put your best foot forward. Miraculously, during your most awkward time of life, you got guidance in manners, morals, and motion from Miz Oliver.
(That's right, Miz. She never ordered us to call her "Mrs," to my recollection, nor "Miss." You could in retrospect spell it "Ms," but spelling it "Miz" reminds you that the women of Texas had their own brand of feminism, and a form of address that fit it perfectly, decades before all that national handwringing that wound up with everyone saying ... Miz.)
She ushered San Antonio's cotillion-going crowd into the room. No exaggeration. I was on a date with an Oliverite when we both found out she was closing her doors. We stared at each other blankly and wondered what on earth people were going to do. To tell the truth, I still don't know — a world without Amory Oliver? How could younger generations have survived?
How indeed: she died the other day, loved by a terrific family and by countless people whose handshake is firmer and step more confident because of her. Maybe St Peter will finally win himself a chocolate bar.
Thank you, Miz Oliver. I just wish I could hear you remind me to smile one last time.