one man's treasure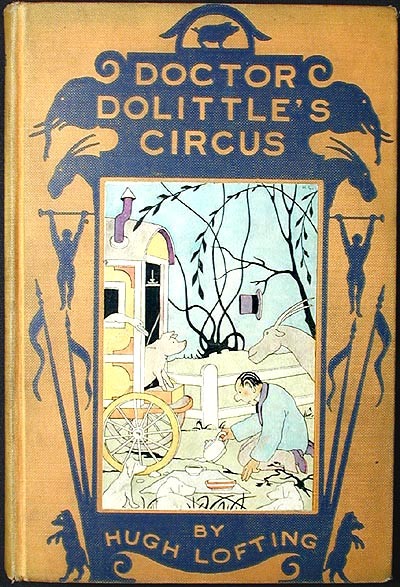 There's never been a better time to invest in excellent editions of good books. The reason? Fewer people value them.
I've been buying up gorgeous editions at prices I'd be embarrassed to share — wonderful sturdy children's books, finely printed and illustrated, classics and first editions, including a first edition of
In Cold Blood
and a superb printing of
Strange Case of Dr Jekyll and Mr Hyde
from a run of only 1000 — all because people are selling them to used bookstores at an unprecedented rate (and, less directly, because the people who valued and bought them in the first place are dying and their relatives sell off their libraries for pennies).
Just the other day, a new treasure came in the post:
Doctor Dolittle's Circus
, in a 1952 printing. I've been collecting all the Dolittle books for a couple of years now, one at a time, as I see ones come available at a good price. This one is absolutely a gem: it's in perfect condition, with pristine pages, black-as-black-can-be printing (including Lofting's wonderful illustrations), and the attention to typography typical of the best of the era.
It's just a pleasure to read!! Can't wait for our girls to be able to digest these.