states' rights and textbook learning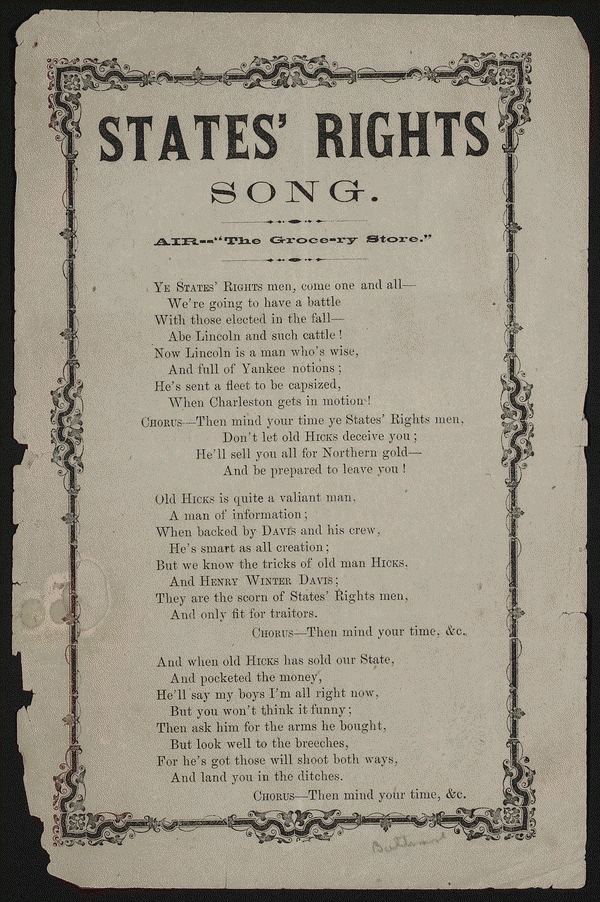 Some friends of mine were discussing
this article in the Washington Post
, about Texas teaching standards for the War Between the States, and whether they should have talked more about slavery as a cause of the war, or just states' rights and sectionalism. What's amazing is that this lengthy, in-depth article makes no mention of the glaring fact about the states'-rights argument: that is, that the Southern states were very much
against
states' rights to, for instance, ignore the federal Fugitive Slave Act. One main reason for secession is that the Southern states were furious that the federal government
didn't
trample on states' 10th-amendment rights by forcing the return of escaped slaves to their owners.
Not to mention, of course, the states' 10th-amendment rights to not recognize slavery to begin with, so that if you're vacationing in Pennsylvania and you bring your valet with you, your valet might not come *back* with you because that person is regarded as a free citizen by the state of Pennsylvania.
Needless to say, that particular states' right was hated by the Southern states, and the fact that the federal government turned a blind eye and didn't enforce it under the full faith and credit clause was another reason those states wanted to secede.
So, the states'-rights issue is a complete load of bunk: any true believer in our 10th-amendment rights would be (however dejectedly) in favor of those actions regarding the Fugitive Slave Act and the full faith and credit clause. (Just as a true believer in states' rights who hates marijuana and prostitution nonetheless affirms Colorado and Nevada, respectively, in their rights to decide for themselves.)
But of course they
weren't
true believers in states' rights, then or now. Not that you'd ever know that from reading a textbook.
On the other hand, demand from school the person you are today: could they produce that person? There's a reason they call graduation ceremonies "commencement" — it's when your education finally begins.