freedom in rhode island
I've been reading an article, headlined
Atheist teen forces school to remove prayer from wall after 49 years
, over at msnbc. It's worth your while reading it closely, to get the temperature of religion and politics in Rhode Island and in America in 2012.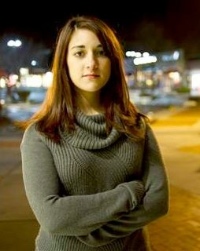 First, the headline, which was changed by msnbc from when the article first appeared in the New York
Times
, where it was headlined "Student Faces Town's Wrath in Protest Against a Prayer." It should have read "50-year-old law applies to prayer on school property." Insofar as it is a publicly posted statement of religion in a public school, it is hurting our commonwealth, and adding (in a low-buzz way) to the religious establishment that our Constitution forbids.
Cheers, by the way, for giving this wise girl the last word: "I'm defending their Constitution, too."
Absolutely true, and on an issue that increasingly brings concern. One key here is
when
the prayer was posted. Here's the prayer in its entirety:
Our Heavenly Father,

Grant us each day the desire to do our best, to grow mentally and morally as well as physically, to be kind and helpful to our classmates and teachers, to be honest with ourselves as well as with others. Help us to be good sports and smile when we lose as well as when we win. Teach us the value of true friendship. Help us always to conduct ourselves so as to bring credit to Cranston High School West.

Amen
This prayer was composed by a 7th-grader, no doubt of his own volition and without any help or prodding from his parents, and posted in 1963, a year after the Supreme Court's belated decision disallowing public prayers in public schools. It's a prayer, indeed, but it's also very definitely a provocation.
The fact that this happened in Rhode Island, one of the great birthplaces of true religious freedom — founded by a Baptist — is especially dispiriting. We're really fighting this battle in the former colony of Rhode Island, whose founding statements ring out with freedom for everyone? Roger Williams, in founding it, specifically named Jews, Muslims, Hindus, and atheists — radically, radically open at the time — as people who for the first time would be able to worship freely, or worship not at all, with absolutely no price to pay for it. No special part of town you have to be in, no special thing you have to wear, no tax you have to pay, no restrictions on your life or worship in any way. It really is the birthplace of religious freedom, and has a rich history of having the government
stay out
of all religious matters.
Posting prayers that are easily recognized as prayers to Jehovah on taxpayer-funded walls, in this place of all places, is just plain wrong, and more so in light of the fact that it was very obviously done in rebellion against the laws of the land (laws that were brought about, ironically, by the influence of Rhode Island's legacy of religious freedom).
The article points out that the community is "heavily Roman Catholic." Certainly this girl and all who she stands for are in a minority there. But along with Roger Williams and his fellow Baptists, Congregationalists, Quakers, atheists, freethinkers, and Deists, she forms — pardon the phrase — a moral majority.
She has a State Representative singling her out and publicly calling her an "evil little thing" for simply asking her school to [a] obey the laws of the US, and [b] live up to Rhode Island's inspiring history.
Evil little thing
: does that phrase alone not symbolize all that's wrong with church-state conflation over the course of centuries? Catholics, for obvious reasons, don't have much problem with the church using state power (and taxpayer dollars) to further a religious agenda. ("In God We Trust," mentioned in the article as being on all our currency,
wasn't
on all our currency till the McCarthyist 1950s, and the effort was spearheaded by Catholic organizations.) But those who have been persecuted, jailed, beaten, and beheaded for the sake of religion should have taken notice, and taken this girl's side. It bears pointing out, given the language of the posted prayer, that the religionists' definition of good sportsmanship didn't include smiling when losing a court case, seeing as this girl has been threatened so strongly that she requires a police escort to school.
Jessica Ahlquist needn't have been an atheist to take this stand; leaving aside the fact that it was a court, and not a girl, that forced the school to remove the prayer, there should have been a line of conscientious Christians right along with her, with Baptists at the front.