costume and custom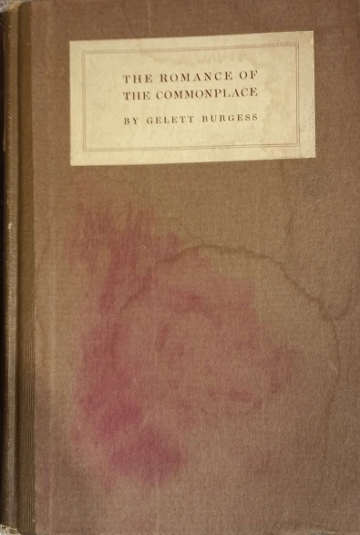 I was delighted to see that this week's poem for memorization in Greta's class was by Gelett Burgess. (It's his most-known work, the nonsense poem "The Purple Cow.")
Early in my adult life I came across a first edition of his 1901 book
The Romance of the Commonplace
, and I've gotten it out and enjoyed its prose (purpler than his cow, I'm afraid) every couple of years since. I guess he's my second-favorite essayist, the first being the incomparable Robert Benchley, whose collections I discovered in my parents' library and read and loved from 8th grade on.
Only a short while back, before the poem came along, I'd pulled it off the shelf again. I especially love one piece, "Costume and Custom," which puts forth so much of what I've always thought a man should be: whimsy, standards, a mind opened and closed to the right things.
Click on the book cover to read.