un uomo novo
You are hereby ordered to buy, browse, download, or otherwise obtain the April 2012 issue of GQ, which, besides having a wonderful grey-on-grey pictorial of that guy from Mad Men, has an article, called "Un Uomo Nuovo," in which the author goes to visit an Italian clothier, and discovers an entire philosophy of craftsmanship, manhood, making the world a better place, dressing well, being a gentleman in today's world.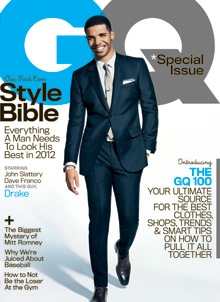 The man he visits, Brunello Cucinelli, has built a small empire in his small village, now employing 700 people, giving them not only employment in today's uncertain economy, but also giving them the great gift of valuing their individual crafts and contribution to the garments he sells, bestowing them, and their wearer, with
dignity
— a word that this man could singlehandedly revive in our culture if he's not careful.
Because in a world of mass production and a fair amount of random chaos, it's intoxicating to believe that the individual human being still matters — and that someone is bearing down on these details.
Absolutely a must-read. Its combination of soaring humanism, deep spirituality, interested-in-everything inquiry, confident manhood, and how it all fits together captures perfectly why we subscribe to GQ. Do them the favor of your patronage.